Message
...from our Founder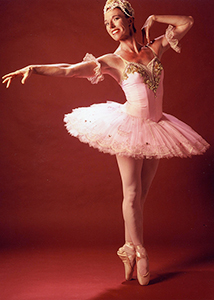 Virginia Holte
Founder & Artistic Director
The Big Island of Hawaii is one of the most spiritual, creative, nurturing places on our planet. Artists are drawn here to fulfill their mission and help raise the consciousness of the earth.
In 1989, a small group of professional dance artists, new to the Big Island, recognized a need in the community. Their idea was to introduce many different diverse forms of dance and theatre arts, providing a complement to the traditional Hula, which is at the heart of Hawaiian culture.
The first pioneering effort was offering classical ballet classes for all ages and abilities. Alan and Susan Grodzinsky, then owners of the Aloha Theater in Kainaliu, offered their space to hold the classes. Hand written signs were posted around town and within a week, students were flocking to the Aloha to participate. We are forever grateful to Alan and Susan for providing us this opportunity!
"Artists-in-the-Schools" grant came soon after, and West Hawaii Dance Theatre & Academy was fully launched. In addition to the ballet class, our group of six adventurous dance artists from varied backgrounds created a 45-minute narrated performance entitled "Adventures in Dance". This performance toured to many schools across the Big Island. We danced in gymnasiums, cafeterias, on the lawn, in the rain, anywhere that was available. Our community was now exposed to Classical Ballet, Jazz, Tap, Contemporary, pantomime and African Dance, with most all of the attendees experiencing new art forms for the first time.
From these humble beginnings, WHDTA has grown into a multi-faceted organization. With a secure space in the Old Industrial Area, the Academy provides year round daily educational classes in multiple dance disciplines, outreach programs, dance camps, and guest instructor residencies. The Theatre provides performance opportunities for our youth plus a venue for returning and guest professionals.
West Hawaii Dance Theatre & Academy is proud of their many students who have gone on to professional careers in Dance and degrees from colleges. The disciplined training has helped all those who have gone through our doors to discover and accomplish their life work with grace and self- esteem. Former WHDTA students are returning to WHDTA, teaching, performing, "giving back" and nurturing our next generation.
Moving forward, we are drawing from the knowledge we have gained over the years, to bring you the most quality, up-to-date dance education you can find anywhere,
This year with much assistance and cooperation we have gone through an entire "make over" of our studio space, website, and mission statement. Our instructors have many surprises for you, and the future looks bright!
We invite you to come join our dance Ohana so you can experience the joy & creativity for yourself!
West Hawaii Dance Theater & Academy
(808) 329-8876  •  Email: info[at}whdt.org
West Hawaii Dance Theatre is a 501(c)(3) non-profit educational arts organization and is supported in part by the Hawaii State Foundation on Culture and the Arts, Kohanaiki Foundation, Kukio Fund, Hawaii Community Foundation, Atherton Family Foundation, Vance Wall Foundation, Hoku Concert Series, Valerie Cartwright & Richard Olazaba, and our local businesses and families.