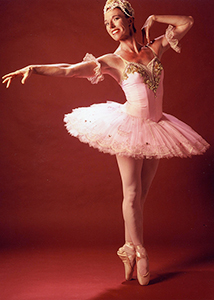 FOUNDER & ARTISTIC DIRECTOR
Virginia Holte is the Founder and Artistic Director of the West Hawaii Dance Theatre and Guest Instructor / Choreographer for The Maui Academy of Performing Arts. A Graduate of the Academy of the Washington Ballet under the late Mary Day, Ms. Holte enjoyed a long professional dance career with Indianapolis Ballet Theatre, Chicago Ballet, Washington Ballet and various guest appearances with Ballet Internationale, New Jersey Ballet, and Indiana Ballet Theatre N.W. A Third Series practitioner of Ashtanga Yoga, certified in the Pilates Method, Mat and Equipment from the Physical Mind Institute, Ms. Holte is an International Certified GYROKINESIS® and GYROTONIC® Specialized Master Trainer. She has been sharing her love of ballet and movement with the Hawaii community since 1986.
Choreographer, teacher and dancer, Midori Satoh was born and raised in Tokyo, Japan. She received a Bachelor of Fine Arts in Dance from New York University, Tisch School of the Arts in 1993. Midori toured extensively with Shapiro & Smith Dance Company and performed in Italy, Germany, Mexico, Canada, Uzbekistan, Singapore, Malaysia, and the U.S.A. She has performed in major festivals and venues including the Joyce Theater, Dance Theater Workshop, St. Mark's DanSpace Project, PS 122, Festival di Milano, Teatro de Danza, and Recklinghausen RuhrFestSpiele. Funded by the Japan Arts Culture Foundation, Midori co-founded New Wind Dance Project which performed at the Kai International Dance Festival in Tokyo.  She has choreographed ballet, contemporary, musical theatre, and competition pieces which were performed in New York City, Tokyo, and Hawaii. Midori began her teaching career as a senior in high school and she has enjoyed teaching at West Hawaii Dance Academy since 2000. She resides in Kailua Kona with her husband and two children.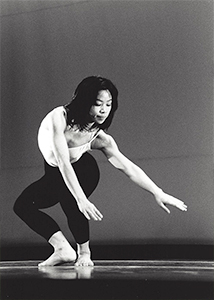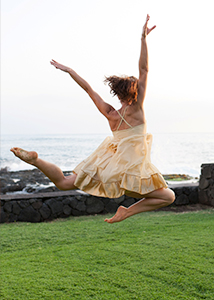 Megan Chapman has been teaching dance since 1987 and began her journey with West Hawaii Dance Theatre and Academy in 1999 where she has worked as a teacher, choreographer, director, and mentor. Originally from Boston, she studied classical ballet, jazz, and modern with The Franklin School for the Performing Arts, and ballet with Walnut Hill and The Boston Ballet School. After studying dance and theater for a year at New York's Ithaca College, she explored other areas of artistry and transferred to The School of Fashion Design in Boston where she was awarded a scholarship for Best Designer. Upon graduating, Megan worked briefly for Walt Disney World's Magic Kingdom, Orlando, in the wardrobe department before working professionally as a costume and freelance fashion designer. During that time, she continued to teach and perform in various locations. To complement her dance experience, she holds an extensive Pilates Mat certification and attended Central Pennsylvania Youth Ballet Teachers Workshop, led by Darla Hoover. Currently, Megan is a guest artist with YWAM School of Dance Studies at The University of the Nations in Kona, as well as Saving Grace Dance Ensemble in New Hampshire, where she has contributed choreography as well as performed at Gibney Dance Center in New York City. Most recently, she contributed choreography and volunteered for Project Dance Hawaii's 2022 event. Megan occasionally leads worship dance and workshops in various ministries, including Living Stones Church where she and her husband have attended since 1998. In addition, Megan is also a mixed media artist and the author of an adventure series geared for youth and families. To learn more about Megan's dance history and Creative Arts background, please visit meganjoychapman.com.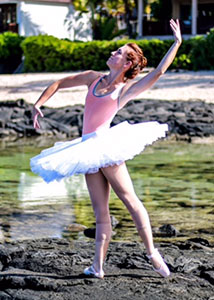 Jenna Ojeda grew up studying ballet and jazz at West Hawaii Dance Theatre. Along with intensive workshops each summer, she also studied at Ballet Hawaii and 24/7 Dance Studio on Oahu. After graduating high school, Jenna moved to San Diego where she received a degree in dance. After college, she studied at The Academy of Performing Arts in San Diego as well as EDGE studio in Los Angeles. Jenna has now returned full circle to teach at the studio where she was taught.
Terry Brock's diverse background includes multiple choreographic works, and an international performing and teaching career.  Terry has shared the stage with legendary dancers including Gregory Hines, Ben Vereen, Shirley MacLaine, and a long score of others. She has created repertory and appeared with major symphonies. Terry has collaborated with Mercer Ellington in a tribute to his father, Duke, and is the conservator of the late great Eleanor Powell's choreography. Terry appears worldwide at tap festivals and is the Ambassador of Tap in conjunction with the U.S. Embassy in Prague, CZ.  She is artistic advisor to the Vancouver Tap Society, and her students could be seen in the opening number of the 2010 Olympics.   She is regarded as an American Tap Master and has been honored at UCLA's Women in Tap along with her idols Ginger Rogers and Eleanor Powell.  Terry was resident choreographer, lead dancer and back-up singer with the Solid Gold recording group, The Spiral Starecase, touring with the group for ten years.  Their song, "More Today than Yesterday" is in the Rock and Roll Hall of Fame.  She has staged Las Vegas premiers, dinner theater, stage acts, and the Mrs. America and Mrs. World pageants.  Terry has created choreograhy for musical theater, dance companies, and dance-based academies. Terry teaches privately, and her passion to train the next generation thrives.
Misha started dancing when she was 11 in British Columbia, Canada and then began dancing competitively when she was 14 on a team called RTHM Ground. They competed at competitions such as World of Dance and other local competitions in Canada. Misha was the assistant choreographer for a performing team and has taught multiple drop-in classes. She has trained with many choreographers such as Keone Madrid, Taylor Hatala, Carlo Atienza and many more. She has trained in many different styles and has found a passion in teaching and creating!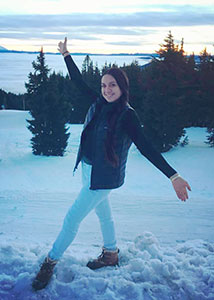 Alana Heuer-Salazar began dancing at the age of 11 with West Hawaii Dance Theatre under the instruction of Virginia Holte. At 15, she started teaching ballet and hip hop to young children and adults in the studio.  She also began choreographing small pieces for local productions, while she also continuing to perform in productions herself, including Sleeping Beauty, Swan Lake, Alice in Wonderland, The Nutcracker, Cinderella, Peter and the Wolf, and Don Quixote.  Exploring dance further as a young adult, Alana began modern ballet and dance improvisation with Miho Morinoue and Lynn Barre, former company dancers from Complexions Ballet.  
Alana continued to study dance at University of Hawaii at Manoa, under the instruction of Eve Walstrum.  She moved to Colorado during her second year of college, where she studied modern dance with Monte Black at the University of Northern Colorado.  She performed many original, choreographed productions and worked with innovative guest artists including, Jacob Mora and Christy O'Connell-Black. 
In 2013, Alana received her Master's in Speech-Language Pathology from the University of Northern Colorado.  Shortly after graduating, she worked as a Speech Pathologist with children ages birth to three years with disabilities and language difficulties.  Alana also continued her teaching instruction with Kauai Ballet Center under the direction of Jennifer Bell-Grey.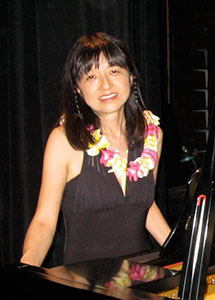 Megumi Kopp began her piano studies at the age of 5 under Yoko Ogusu for 13 years in Tokyo, Japan. She continued her studies under Gates Wray, a student of Isabella Vengerova and Vladimir Horowitz, for three years while living in New Jersey. Kopp holds a B.S. degree from Creighton University in Omaha, Neb. After moving to Kailua-Kona in 1999, and with encouragement from her friend and West Hawaii Dance Academy co-director Midori Satoh, Kopp began accompanying ballet class at West Hawaii Dance Academy in 2005. With the assistance and guidance of West Hawaii Dance Theatre's Artistic Director, Virginia Holte, Megumi has played and arranged music for numerous performances, including The Nutcracker, Les Sylphide, Don Quixote, Swan Lake, Coppelia, Alice in Wonderland, The Little Mermaid and The Wizard of Oz. Besides accompanying the dancers at West Hawaii Dance Academy, Megumi teaches piano to both children and adults.
Megumi's talented work is available on several CD's, including WHDT performances Alice in Wonderland Ballet, The Little Mermaid Ballet, and The Wizard of Oz Ballet, and be purchased here.
GUEST INSTRUCTORS
WHDTA has a long history of having Guest Instructors and Guest Dancer Residencies. This is a great opportunity to further our students' exposure to the world of dance as well as expanding their dance education.
Some of our Guest Instructors have included…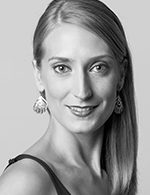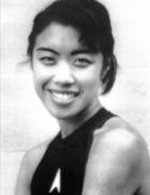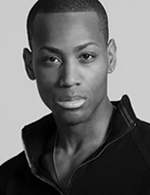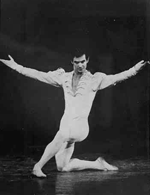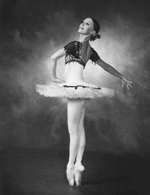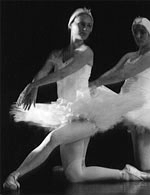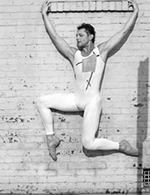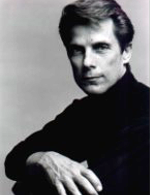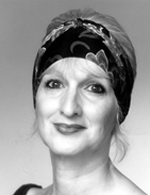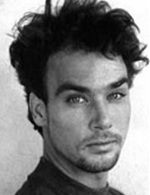 West Hawaii Dance Theatre is a 501(c)(3) non-profit educational arts organization and is supported in part by the Hawaii State Foundation on Culture and the Arts, Kohanaiki Foundation, Kukio Fund, Hawaii Community Foundation, Atherton Family Foundation, Vance Wall Foundation, Hoku Concert Series, Valerie Cartwright & Richard Olazaba, and our local businesses and families.