Guest Artists are an essential aspect of dance education at West Hawaii Dance Theatre.
Students are exposed to new aspects of dance, receive an opportunity to expand their repetoire, all while learning from – and adapting to – a variety of teaching styles.
Additionally, we encourage community dancers to join us!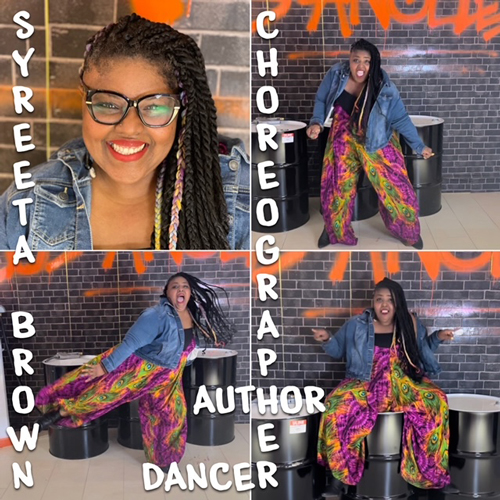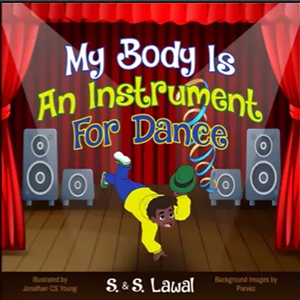 Around The World In 60 Minutes
Dance Class
Wednesday, June 8, 2022
6:30 – 7:45 pm
Cost: $15
Syreeta Brown loves to be silly, have fun, and move! A former professional dancer with the WNBA's Los Angeles Sparks, Syreeta is bringing her enthusiasm for dance to our studio with her signature class "Around The World In 60 Minutes." Get your body moving with routines that span global-influences to hip hop!
Syreeta has also recently released a new children's book, My Body Is An Instrument For Dance, that will be available for purchase. You can also catch up with her at Kona Stories on June 7 for an author reading and book signing event. Learn  more at on the Kona Stories Facebook page.
My class is for those who want a dancer's all-over body stretch. The class is geared toward teens and adults with a dance background who want to dance for enjoyment. I combine elements of jazz, modern, and ballet to create a discipline emphasizing technique, strength, and style. I include across the floor progressions, fun choreography, and a cool down, all choreographed to great music!
Mary Lou Sanelli, author, speaker, and dance teacher, has published seven collections of poetry and three works of non-fiction. Honors include an Artist Trust GAP Award, a Jack Straw Writers Award, a Seattle Bumbershoot Festival Book Award, and a GoodReads Notable Book Award. Sanelli is a regular columnist for Art Access, Lilipoh, City Living, and Queen Anne & Magnolia News, and is also a regular contributor to Dance Teacher magazine. Her work has been featured on The Seattle Times' opinion page and on NPR. A master teacher of lyrical style contemporary jazz dance, Mary Lou Sanelli teaches workshops throughout the world. She lives with her husband in the Pacific Northwest.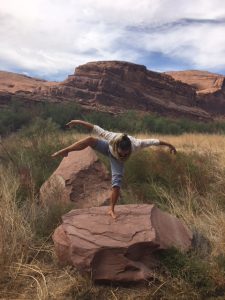 Contemporary Jazz Dance
Tuesday, June 21, 2022
6:30 – 7:45 pm
Cost: $25
TUESDAYS • JUNE 28  •  JULY 5  •  JULY 12  •  JULY 19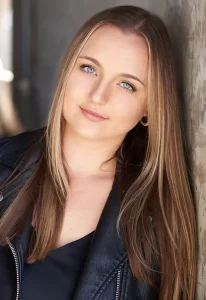 Jazz Dance Class
Tuesday, June 28, 2022
Tuesday, July 5, 2022
6:30 – 7:45 pm
Cost: $25 per class
Contemporary Dance Class
Tuesday, July 12, 2022
Tuesday, July 19, 2022
6:30 – 7:45 pm
Cost: $25 per class
Jenifer Dillow is a professional performer and choreographer in New York City. Originally from St. Mary's County, Maryland, Jen graduated from PACE University with a BFA in Musical Theatre and Minor in Commercial Dance and trained at London's Royal Academy of Dramatic Art for Shakespearean Acting.
Professional credits include: Vivian Pressman in the Broadway National Tour of Dirty Dancing, cover for Sutton Foster in Lincoln Center's Sinatra: Voice for a Century, hula dancer in Halau Manaola's International Tour, Belle in Disney Cruise Line's Beauty and the Beast, dancer in the pre-Broadway run of On the Town at Barrington Stage Company, dance captain in Marry Poppins at the Tony award winning Utah Shakespeare Festival, speaking role in the film Mother's Day starring Julia Roberts.
Jen has worked with Josh Bergasse, Lonny Price, John Rando, Adam Guettel, Craig Lucas, Joe Iconis, and was mentored by Hollywood's Garry Marshall. Currently, Jenifer runs her own dance company, Metanoia Dance, in New York City and proudly teaches at her home studio where it all began, Broadway Dance Center. Follow her on IG: @jen4broadway and @metanoiadance_
PAST GUEST INSTRUCTORS
WHDTA has a long history of having Guest Instructors and Guest Dancer Residencies. This is a great opportunity to further our students' exposure to the world of dance as well as expanding their dance education.
Some of our Guest Instructors have included…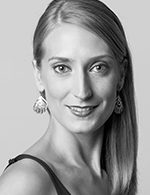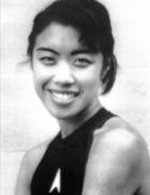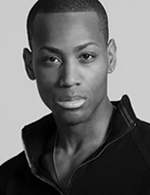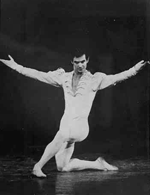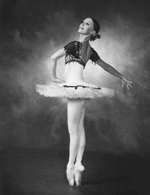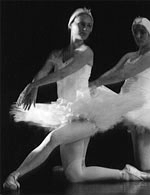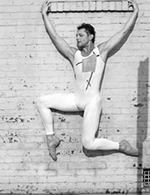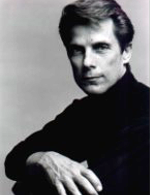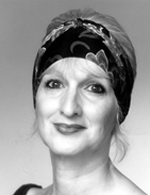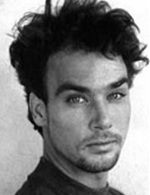 West Hawaii Dance Theatre is a 501(c)(3) non-profit educational arts organization and is supported in part by the Hawaii State Foundation on Culture and the Arts, Kohanaiki Foundation, Kukio Fund, Hawaii Community Foundation, Atherton Family Foundation, Vance Wall Foundation, Hoku Concert Series, Valerie Cartwright & Richard Olazaba, and our local businesses and families.