Bringing dance to our greater community
not only through performances but through publications.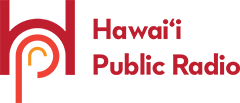 Click a title to link to original article.
May 26, 2017 – Hawaii Public Radio (Audio)
May 19, 2017 – West Hawaii Today
April 14, 2017 – West Hawaii Today
April 3, 2017 – Gyrotonic.com
March 19, 2017 – Big Island Now
December 16, 2016 – West Hawaii Today
Crack open a tale of wonder: 'The Nutcracker' returns to Kahilu Theatre
May 27, 2016 – West Hawaii Today
Snow White Ballet takes the stage Monday at Kahilu Theatre
May 22, 1015 – West Hawaii Today
'The Sleeping Beauty Ballet' takes the stage at Kahilu Theatre
West Hawaii Dance Theater & Academy
(808) 329-8876  •  Email: info[at}whdt.org
West Hawaii Dance Theatre is a 501(c)(3) non-profit educational arts organization and is supported in part by the Hawaii State Foundation on Culture and the Arts, Kohanaiki Foundation, Kukio Fund, Hawaii Community Foundation, Atherton Family Foundation, Vance Wall Foundation, Hoku Concert Series, Valerie Cartwright & Richard Olazaba, and our local businesses and families.