Bringing dance to our greater community
not only through performances but through publications.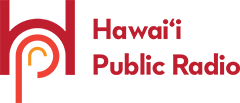 Click a title to link to original article.
May 26, 2017 – Hawaii Public Radio (Audio)
May 19, 2017 – West Hawaii Today
April 14, 2017 – West Hawaii Today
April 3, 2017 – Gyrotonic.com
March 19, 2017 – Big Island Now
December 16, 2016 – West Hawaii Today
Crack open a tale of wonder: 'The Nutcracker' returns to Kahilu Theatre
May 27, 2016 – West Hawaii Today
Snow White Ballet takes the stage Monday at Kahilu Theatre
May 22, 1015 – West Hawaii Today
'The Sleeping Beauty Ballet' takes the stage at Kahilu Theatre
West Hawaii Dance Theatre is a 501(c)(3) Non-Profit Educational Arts Organization and is sponsored in part by the Hawaii State Foundation on Culture & the Arts, Hawaii Community Foundation, Atherton Family Foundation, Hawaii Tug & Barge, Vance Wall Foundation, Ironman Foundation, Macy's and our local businesses and families.