SOILI ARVOLA, A Global Ballerina, Teacher and Choreographer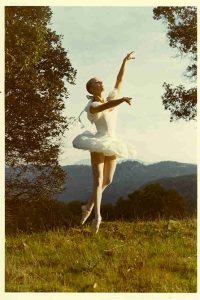 At the age of eight, Miss Arvola was accepted to the Ballet Academy of the National Opera House in Helsinki, Finland. After graduating from the Academy at the age of 17, she was invited to join the National Ballet of Finland, and toured with the company around the world.
While dancing with the San Francisco Ballet for 4 years, she and her husband Leo Ahonen started their partnership both on stage and off.
Among her numerous honors, Miss Arvola received a Bronze Medal and a diploma for high artistic achievement in Women's Senior Category (professional category) at the prestigious 1972 International Ballet Competition in Varna, Bulgaria.
In 1975 she was chosen an Outstanding Young Woman of America, she was the Texas State Winner.
Miss Arvola has appeared as the featured guest artist with Finnish National Ballet, Royal Winnipeg Ballet, Chicago Ballet, Houston Ballet, London's Royal Ballet Choreographic Group, Indianapolis Ballet Theatre, Ballet International de Ochi of Japan, and with nume
rous Symphony Orchestras, Opera Companies and Civic Ballet Companies throughout the United States and abroad.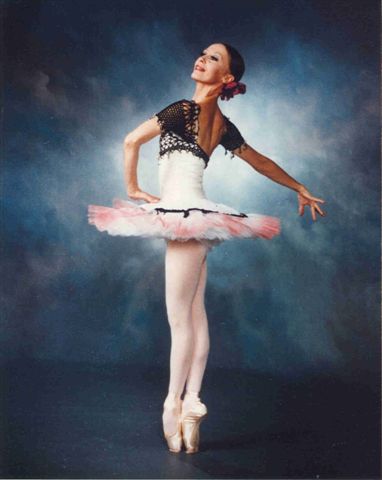 In 1972 Tokyo's NHK-TV produced a half-hour special of Miss Arvola and Mr. Ahonen in their monthly program: "The World of Music"
Her ballerina roles include: "Swan Lake", "Sleeping Beauty", "Giselle", "Romeo and Juliet", "Cinderella", "Coppelia", "Don Quixote" … the list is endless.
Miss Arvola's partnership with her husband on stage lasted thirty years. And in 1976 on the Day of Constitution they became Citizens of the United States.
She also choreographs and stages most of the Classics, and lately she has become a creator of "new style" full-length ballets including: "Tarzan", "Dracula", "Samson and Delilah".
Miss Arvola not only choreographs her ballets, she also writes the libretto, chooses the music, and designs and makes the costumes herself. She retired from performing in 2006 after a long, healthy career of 40 years, never cancelling a performance!
In 2005 Miss Arvola received the first Marie Bollinger Vogt Achievement Award at Toledo Ballet's 65th annual "Nutcracker'. In these performances she also danced the role of "Sugar Plum Fairy" for the last time – the role she started portraying in 1970!
In 2009 she was the adjudicator for Regional Dance America/Southwest
Please join WHDTA for this rare opportunity to train with this extraordinary dancer on the following days:
Monday August 21
4:30-5:30pm Ballet Technique
5:30-6:15pm Pointe/Variations
6:15-7:00pm Character
Wednesday, August 23
5:00-6:00pm Ballet Technique
6:00-6:45pm Pointe/Variations
6:45-7:30pm Character
Friday August 25
10:00-11:15am Ballet Technique
11:30am-1:00pm  Teachers only workshop
Saturday, August 26
11:45am-1:00pm Ballet Technique
1:00-2:00pm Pointe/Variations
2:00-2:45pm Character
Fees: Full Workshop  $190  •  Drop In Class  $25  •  Day Rate $70
SaveSave
SaveSave
SaveSave
SaveSave
SaveSave
SaveSave
SaveSave