Affordable Dance Instruction & Fitness Opportunities for All Age Levels.
CLASS DESCRIPTIONS
West Hawaii Dance Theatre & Academy has been transforming individuals and building community by providing a comprehensive educational dance and theatre program on the Big Island of Hawaii since 1993.  Its exceptionally diverse and family-friendly program includes daily classes in multiple dance and theatre disciplines, workshops, outreach programs, performance opportunities, guest artist residencies, and private lessons. We foster creativity, self-esteem, courage, and discipline though individual attention and mentoring, resulting in enriched human spirits and responsible community citizens.
At the Studio…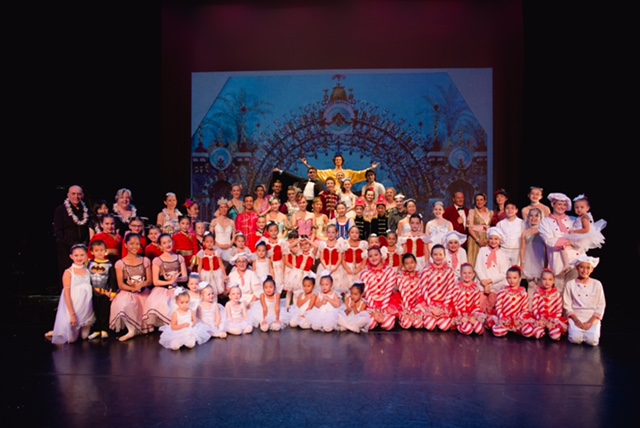 Mahalo to all those who came to experience the wonders and joy of our Nutcracker Ballet at Kahilu Theatre in Waimea. It was our best show yet, and the tremendous amount of hard work by many, many individuals did not go unnoticed, and the performance developed into...
read more
West Hawaii Dance Theatre is a 501(3)C Non-Profit Educational Arts Organization and is sponsored in part by the Hawaii State Foundation on Culture & the Arts, Hawaii Community Foundation, Atherton Family Foundation, Hawaii Tug & Barge, Vance Wall Foundation, Ironman Foundation, Macy's and our local businesses and families.